Join the Supporters Club and help keep Sally B Flying

When you join the Sally B Supporters Club, you are joining a group of friendly dedicated people whose ultimate aim is to keep Sally B flying, and by being a Member, you will play a vital part in keeping this world famous piece of history airworthy. It is a great feeling being a Member of the largest Supporters Club of its kind in the world, especially when you see Sally B flying at an air display and know that you have played your part in keeping her flying.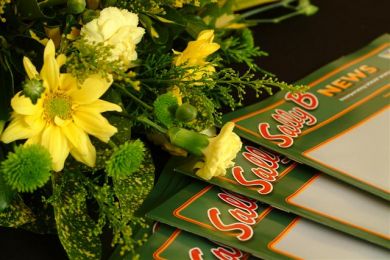 This truly magnificent aircraft is flown as a memorial to those British and American airmen who gave their lives for our freedom during the Second World War. But it can be so much more than that - you can meet new friends or get involved if you wish.
Membership Only Benefits
Free guided tours of Sally B is an exclusive 'perk' for members of the supporters club. Only members, team and crew get access to the interior of the aircraft. You can visit Sally B on most Sundays during the Summer months from 11am till 4pm, unless she is flying.
Free admission to the Imperial War Museum Duxford all year round excluding airshows and special event days. The museum's generous gift to the members for supporting Sally B, so don't forget your member's card when you visit.

Our own colour magazine Sally B News.
Enamel member's pin badge.
Stylish annual membership card.
Most important, you will play a vital part in keeping Sally B flying.
Please join us today. We need you!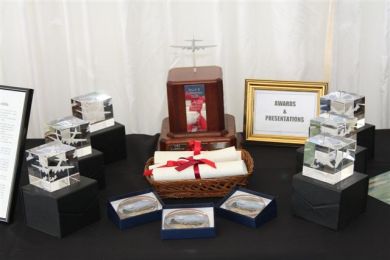 Membership Subscription rates
•

Single membership (UK)(1 year)

£50

•

Family membership (UK)(1 year)

£75

•

Single membership (Overseas)(1 year)

£50

•

Family membership (Overseas)(1 year)

£75

* Family membership is for 2 adults and up to 2 children under 15.
Join or Renew by Post
POSTAL PAYMENT
Alternatively you can choose to print and fill out our membership form and send it to us. With this option please include a cheque made payable to B-17 Preservation Ltd, or supply your credit card details with the credit card number and expiry date of your Mastercard orVisa.

Please send your form to the address below (also on the form).
Contact Us
For further details or to join the Sally B Supporters Club, please contact:

B-17 Preservation Ltd
PO Box 92
Bury St Edmunds
Suffolk
IP28 8RR
UK
Tel:
+44 (0) 1638 721304 or +44 (0) 1638 715424

E-mail:
b-17preservation@sallyb.org.uk
© B-17 Preservation Limited