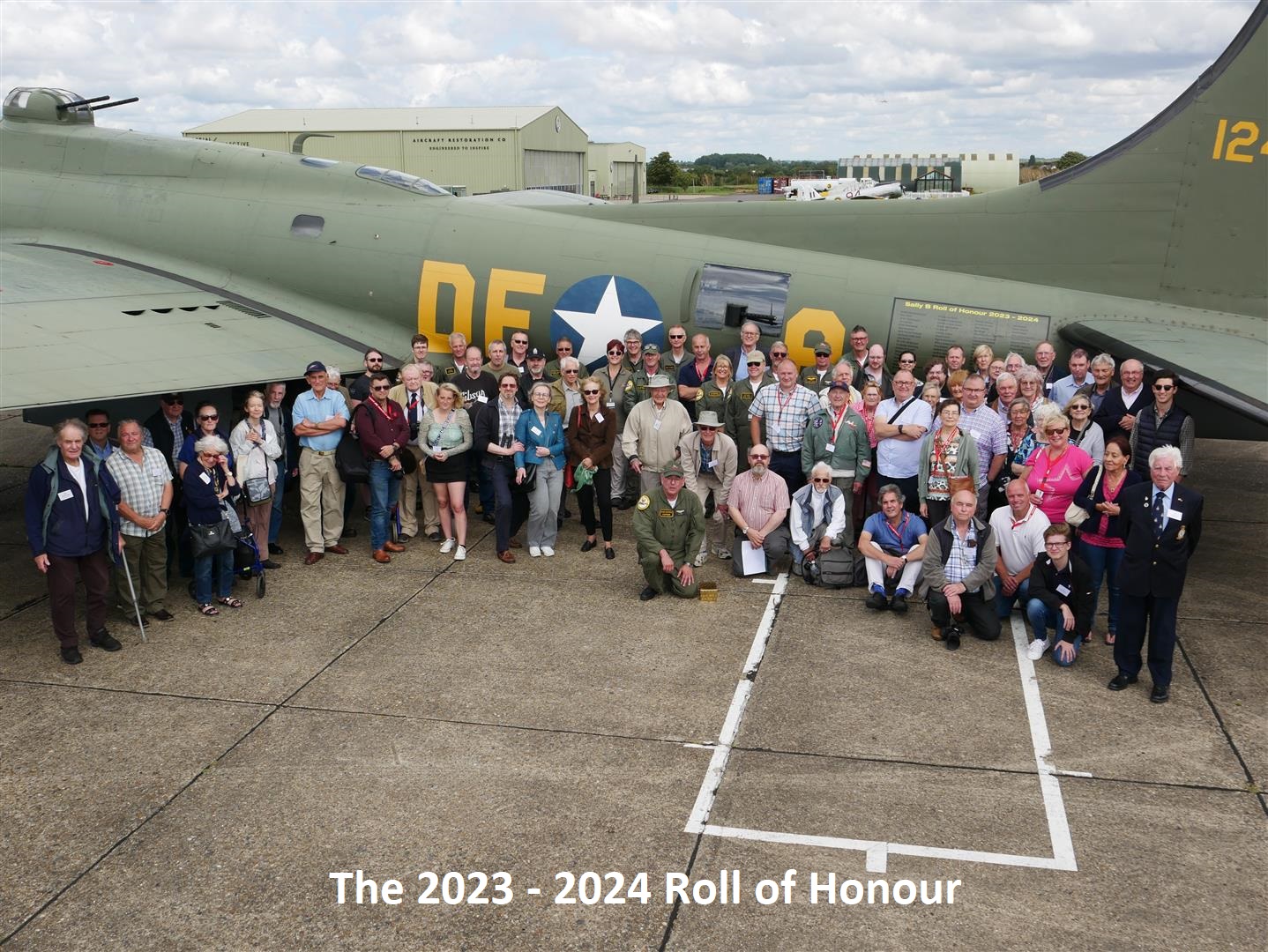 The first ever Roll of Honour was unveiled by the then Director of Duxford, Ted Inman OBE, in April 2002 at a special ceremony at the Imperial War Museum Duxford.
We are delighted to offer YOU the chance to add the name of your choice and join us as our VIP guest for a special day with Sally B at the Imperial War Museum Duxford on Sunday 11 August 2024. This will be a truly spectacular occasion and you will have the chance to meet the flight crew of Sally B.
Take the opportunity to ask questions about what is involved in operating this magnificent flying memorial, and soak up the historic atmosphere at Duxford – a former Battle of Britain station and USAAF fighter base.

Sally B will be on static display all day, and you will be able to see your name on her fuselage at close quarters. Then, take a guided tour of Sally B, and experience what it's really like to be inside a Second World War aircraft. You can also enjoy the Imperial War Museum's exhibitions at your leisure.

Your name will be entered in a lucky draw for a once-in-a-lifetime privilege of a taxi ride in Sally B or being trained as a Crew Member, or both!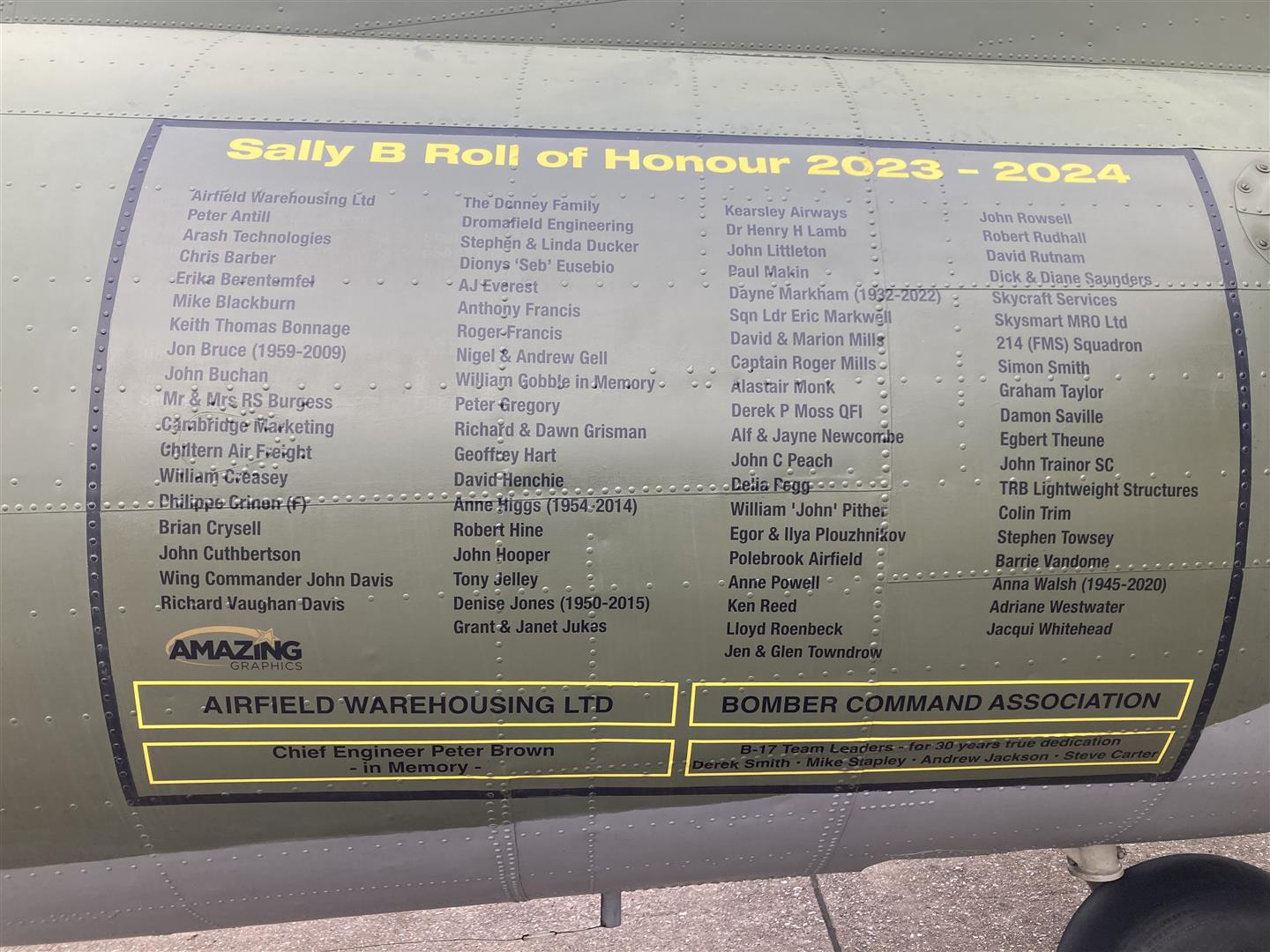 This amazing offer also includes a one year free membership of the Sally B Supporters Club (if you are not already a Member).
To take up this unique offer, all you have to do is make a donation of £495 or more (£430 for Sally B Supporters Club Members).
Donating online is simple, using our secure Charities Aid Foundation link below. Please note once we have received notification of your payment from CAF we will contact you with full details and ask you for your chosen name .
Or you can choose to print and fill out the Roll of Honour donation form below and return it to us by post. Either supply your credit card details (Mastercard or Visa) or send us a cheque made payable to the B-17 Charitable Trust.
Proceed to Roll of Honour donation form
Please send your form to: The B-17 Charitable Trust, PO Box 92, Bury St. Edmunds, Suffolk IP28 8RR, UK.